This post may contain affiliate links.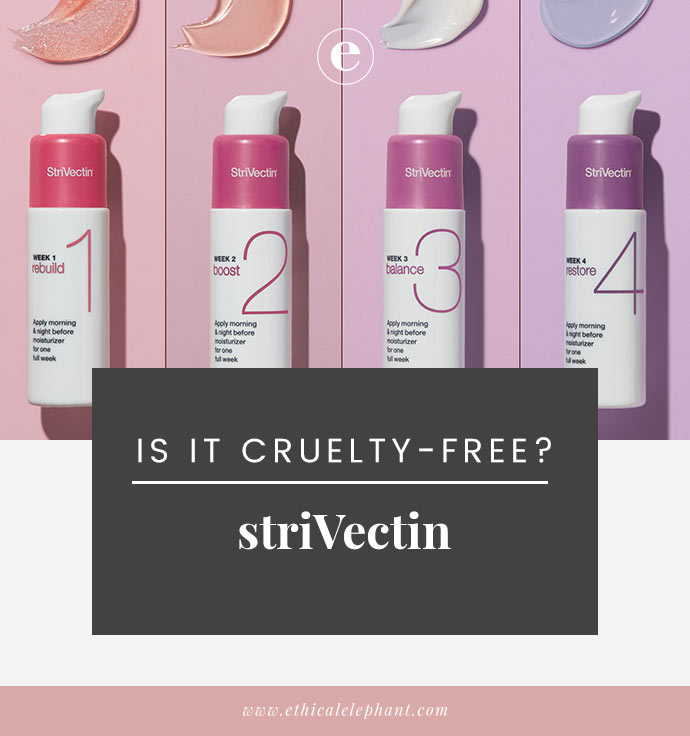 StriVectin is known for their effective anti-aging products but is StriVectin cruelty-free and vegan?
Is StriVectin Cruelty-Free?
Yes, StriVectin is cruelty-free! None of StriVectin's ingredients, formulations, or finished products are tested on animals, anywhere in the world. In 2019, StriVectin announced they are no longer selling their products in mainland China and therefore StriVectin products are not required by law to be tested on animals anymore.
StriVectin has confirmed to me via an email response that they do not test their product formulations, ingredients, and raw materials on animals and they require specific non-animal testing certification from their suppliers. In addition, I was told that StriVectin chose to fully exit mainland China stores so that their distribution would not conflict with their management team's beliefs against animal testing.
Below is a snippet of the email response I received from StriVectin:


StriVectin is included on our List of Cruelty-Free Brands.
You can find StriVectin products on Amazon.
Is StriVectin Vegan?
Almost all of StriVectin's products are considered vegan and don't contain any animal-derived ingredients or by-products with the exception of a couple of products that contain honey: Tri-Phase Daily Glow Toner and Volumizing Hand Cream which are both not suitable for vegans.
Is StriVectin Ethical?
Unfortunately, there currently isn't any public information about StriVectin's ethical, social, and environmental initiatives.
Ingredients and Formulations Claims: All of StriVectin's products are paraben-free.