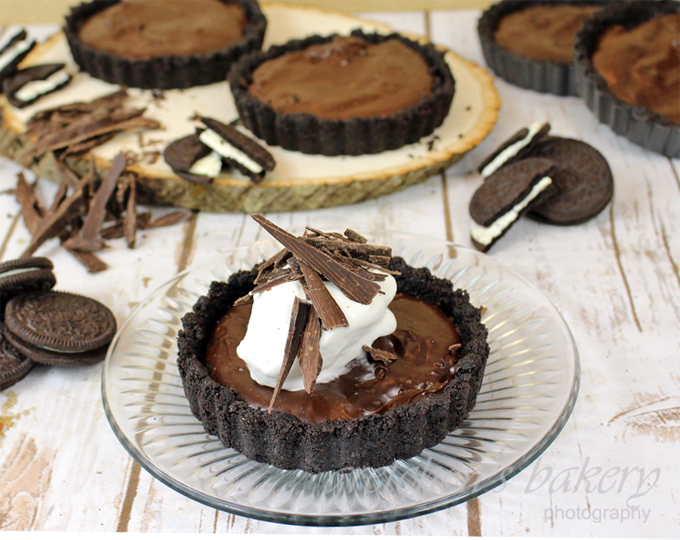 I'm on a Cream Pie HOT STREAK!
With the success of the White Chocolate Berry Cream Pie recipe, why not keep it going with a Double Chocolate Cream Pie!?
It doesn't get easier than this!
No Bake! No Nuts! No Mixers required!
With your favorite sandwich cookie for the crust and a super fast custard you are on your way to Chocolate Cream Pie bliss in less than 1 hour!
I have been really lazy lately and have been using CocoWhip topping by SoDelicious, but I do have a couple recipes for Vegan Whipped Cream that you can choose from!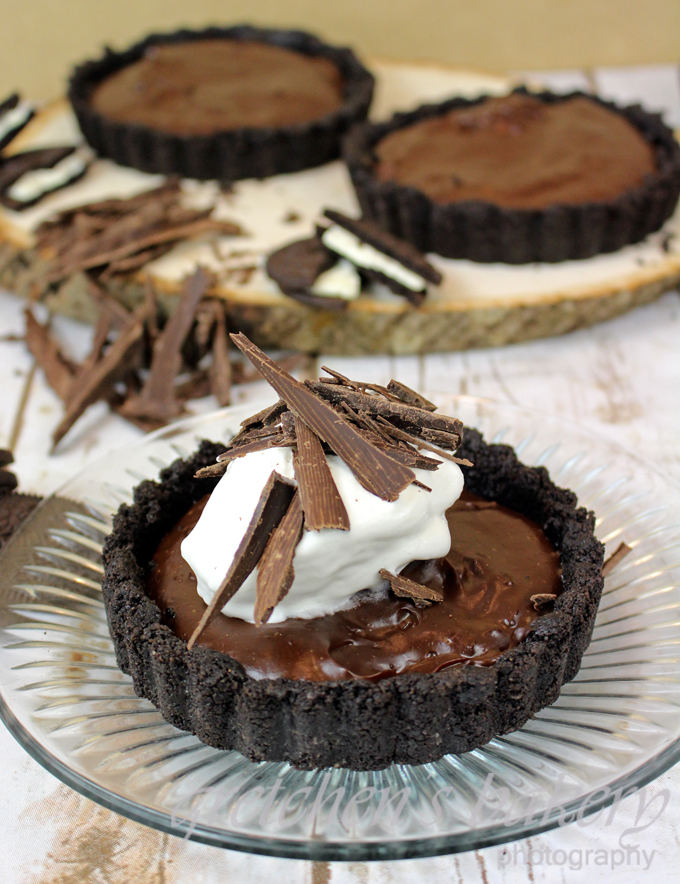 Chocolate Cream Pie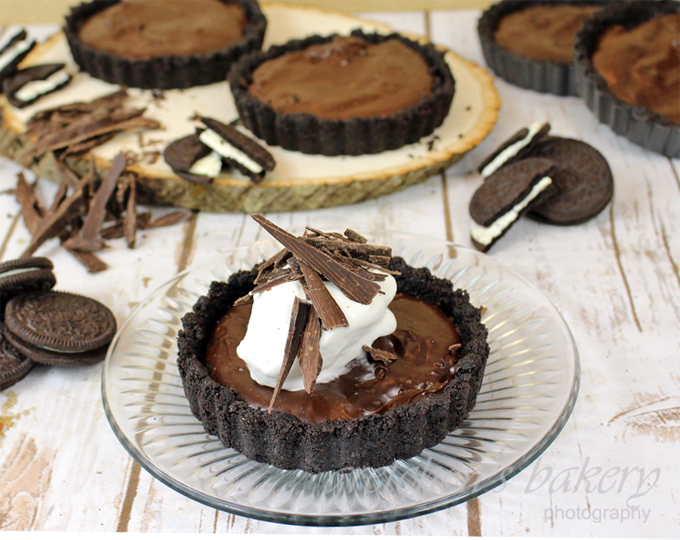 Ingredients
For the Crust:
Chocolate Sandwich Cookies 36 (*with the fillings)
Vegan Butter 7 Tablespoons
For the Chocolate Custard:
Soy Milk 2 cup (474ml)
Granulated Sugar ½ cup (100g)
Cornstarch 5 Tablespoons (40g)
Cocoa Powder 2 Tablespoons
Vegan Semi-Sweet Chocolate 5 ounces (approx 1 cup chopped)
Vegan Butter 1½ Tablespoons (21g)
Vanilla Extract 1 teaspoon (5ml)
1 Recipe Vegan Whipped Creamor COCO Whip Whipped Topping by SoDelicious
Instructions
For the crust grind up the sandwich cookies in a food processor until fine crumbs.
Add the melted vegan butter and process until it is even and resembles wet sand
Press this mixture into an un-greased pie plate (9″) or your un-greased 4″ tart molds (6) and refrigerate until needed OR for a crispy pie shell, bake in a preheated 350F oven for 12-15 minutes to crisp
Prepare the custard by combining plant milk, sugar, cocoa powder & cornstarch in a medium sauce pot over medium to high heat and bring to a boil stirring constantly to avoid scorching the bottom .
Once it starts to bubble remove from the heat and add the vegan butter & the chocolate, stir to melt evenly throughout.
Add the vanilla extract.
Pour into the prepare pie shell or the tart shells then refrigerate for about 20minutes to cool & set.
Top with vegan whipped cream & optional chocolate shavings
Notes
Cream pies must stay refrigerated and will stay fresh for up to 1 week.
3.5.3251